EGE Tile Kft 
 EGE Tile Kft is sole and exclusive distributor of EGE seramik brand wall,and floor tiles within Hungary,and surrounding countries such as Romania,Czech Republic,Slovak republic,Austria,Slovenija,Croatia.  EGE tile Head quarter and distribution center is located in Dunakeszi,Hungary, Besides his representation in Romania, He has his agencies in some countries.
Products being exported directly from Turkey,and/or through distribution center in Dunakeszi, to DIY markets,and wholesale clients, besides projects. Stabilized demand structure of local and foreign customers dating back to long years and well experienced dealer network is supported by the product portfolio that is continuously updated in accordance with the market demands.

EGE SERAMIK A.S. TURKEY
FACTORY INTRODUCTION
Ege Seramik which was founded in 1972 has started production in 1975. The head office and production facilities of the company are located on an area of nearly 500,000 m2 in Izmir Kemalpasa Organized Industrial Zone.
Thanks to its steady growth, it has become one of the leaders of Turkish ceramics sector and one of the best ceramics producers in the world.
As of 1992, the company shares open to the public have been traded in Istanbul Stock Exchange. Its established annual production capacity has increased to 25 million m2 together with investment operations providing high added-value.
In 1994, Ege Seramik has been the first organization in the sector entitled to obtain ISO 9001-2000 Quality Assurance Certificate which represents global quality in design, product development, facility, and service. Necessary works have been initiated to obtain ISO 14001 Environment Management System Certificate. The company has also UPEC for French standards and DQS Quality Certificate for German standards. Also, necessary inspection stages required for imported countries resulted positively.
With the assistance of modernization investments, Ege Seramik Sanayi ve Ticaret A.Ş. adopts the strategy aimed to high added-value on product diversity and market has the proper pride for the future with its data processing re-established according to the latest technologic developments, renewed and automated product lines.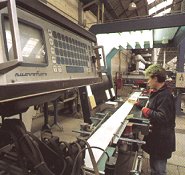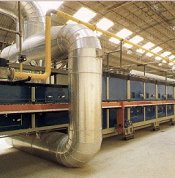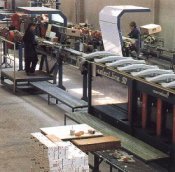 QUALITY POLICY
For the purpose of covering the needs and expectations of the customer accurately in all procedures;
Reviewing regularly the conditions of ISO 9001:2000 Quality Management System and improve its efficiency continuously,

With participation of all our employees, taking into account the satisfaction of current and potential customers, and developing product and service quality in the direction of legislations and customer needs,

Developing quality awareness of all our employees and our suppliers who may affect product and service quality,

Protecting environment by using resources efficiently, abiding current laws and regulations in relation to the work health and safety,

Ensuring transferring of quality policy to all employees within the organization and its understanding,
can be listed as the principles of Ege Seramik San. ve Tic. A.Ş producing floor, wall, and glazed tile.
Our dynamic and creative organization seeking excellence for the purpose of being one of the leading global brands by increasing its market share every passing day will increase the satisfaction of the customers preferring us.